Latest
We've launched and are open-sourcing the virtual TFF Academy 2020!
Openness and collaboration are two of the most important values we stand for at TFF, and they are foundational to our next-gen approach.
This ethos guides our decisions every day—from how we organize our TFF Challenge and TFF Summit, to how we interact and work with our global community and partners, to how we operate as a team internally. We never stop sharing and collaborating.
We also believe that openness is a defining characteristic for organisations to thrive in the future. And, for this reason, starting today we are open-sourcing our virtual TFF Academy 2020 program!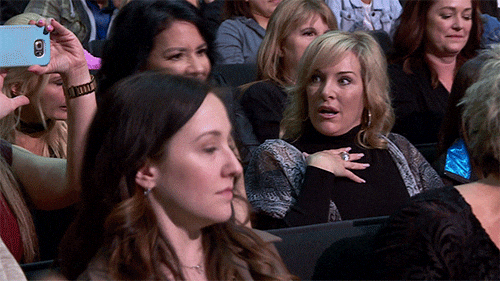 The virtual TFF Academy 2020 is specially designed for the 10 Finalist and 5 Boost Teams selected in this year's TFF Challenge to continue supporting them on their entrepreneurial journeys, inculcate individual initiative, entrepreneurial thinking and team spirit (in case you missed our announcement about the 15 top teams, you can read it here).
The program will be conducted fully online and is now freely available to you – our TFF community of next-generation innovators in 175 countries – so that more people can access valuable tools and resources to accelerate their entrepreneurial projects. Below you find a section on how to join.
What is Open Source?
Open Source is loosely defined as making some form of content freely available, and free for redistribution and modification. You'll mainly see this definition used in conversations about technology, particularly software. But it can also apply to other industries—education comes to mind.
There are a few institutions leading the open-source way. Wikipedia and The Mozilla Foundation may be the most well known. Both aim to keep the internet free and open—and, as Mozilla acquires companies, we're keeping an eye on this space. In the case of open-sourced educational material, MIT OpenCourseWare and Wikiversity are two strong examples we take inspiration from for the TFF Digital Labs.
What to expect of the virtual TFF Academy 2020?
To bring the program to life in a very next-gen and TFF-energising way, we are leveraging the TFF Digital Labs, our tool for 21st-century startup acceleration and collaboration. The topics you can expect to learn more about, include:
Business models
Route-to-market
Defining the customer
Pitching
Storytelling
… and more!
We have also assembled a team of outstanding experts from the food and creative industry, futurists and scientists who will work with the 15 teams over the course of the next months and share valuable business advice and personalised support to help them develop their solutions further. The mentoring is an exclusive perk for the Finalist and Boost Teams only. If you have experience working with entrepreneurs and want to share your expertise with the teams, please drop us a line—we would love to work with you.
Here's how you can join!
The virtual TFF Academy will last for several months and is split into themed phases. Phase 1 kicked off last week exclusively for the 15 Finalists and Boosts and was focused on building trust and peer relationships among the teams. We've paired the teams up which will encourage them to share commonalities and synergies and identify in which areas they could support each other.
Today, as we share this, we are headed into Phase 2 "Next-Gen Business Acumen". We invite you to join the virtual TFF Academy 2020 from here onwards.
To join, just sign up to the Digital Labs (or log in to your account if you already have on) and request to join the TFF Community Facebook group, where we will be active on a daily basis and invite you to connect with other changemakers.
We will share weekly program updates with you in the Facebook group and through our social media channels.
If you know anyone who could also benefit from our free open-source program, invite them to join you on this journey.
We hope to see you on the Digital Labs soon and can't wait to engage with you!